About
About Ware Law
Eric Ware opened Ware Law, LLC in October 2021 and has dedicated his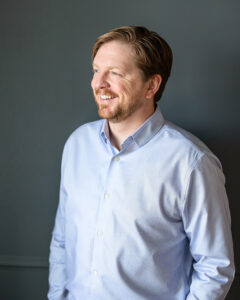 practice to serving Physicians and Advanced Practice Providers of all specialties in contractual and operational issues.  As a former hospital administrator, Eric developed a passion for working with these providers, and his operations background and knowledge of contracts set him apart from his colleagues.
Prior to attending law school and opening Ware Law, Eric served as a hospital administrator for ten years, working for the Erlanger Health System (Chattanooga, TN), Baptist Memorial Healthcare Corporation (Memphis, TN), and Community Health Systems/Flowers Hospital (Dothan, AL).  He also served on the nurse recruitment team for Emory Healthcare while earning graduate degrees from Georgia State University.
During his time in healthcare operations, Eric developed close working relationships with numerous Physicians and Advanced Practice Providers across multiple specialties.  He enjoyed helping these providers establish and grow their practices, calculate and pay provider productivity incentives, and navigate various operational and contractual issues.
Ware Law is located at 1425 Wolf Pack Dr., Collierville, TN 38017.  It is officially licensed and registered to do business in Tennessee and South Carolina.  The South Carolina Business is registered in Traveler's Rest, South Carolina 29690.
Contact Ware Law today regarding your contract needs.